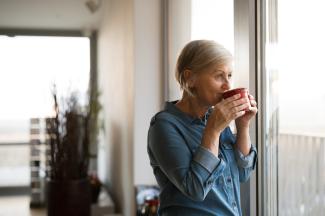 We are writing to check in with you and remind you we are working diligently on your behalf as each day brings news of our changing reality. Thank you for your patience as our staff navigates the new norm of working from home. We're all set up now and systems are in place, so you can rest assured we're here for you and are monitoring your requests and needs as we would at any other time.
 
Our money manager partners are in regular communication with us about your portfolios and we're keeping up to speed as each day unfolds.
 
With the threat of virus upon us on top of the stress of volatile markets, it's understandable to feel fear and uncertainty. We feel it too. We've been prescribing to ourselves and offer to you the following remedies from our experts at AssetMark:
 
What can investors do?
The best advice for investors is still to focus on one's goals and rarely should short-term market fluctuations significantly derail the likelihood of success. Second, re-affirm your risk tolerance. Many investors overestimate their comfort level when it comes to market volatility, especially when markets have consistently risen over the past 10 years. Third, volatile markets can reveal whether a portfolio was adequately diversified. Regardless of market conditions, diversification is key and one of the best ways your portfolio can cushion itself from market downturns. Finally, seek opportunities. Strategies such as tax-loss harvesting, and re-financing debt given low interest rates can be considered. And, if you have money intended for investment, dollar cost averaging those funds into the markets is a successful way to build wealth.
 
Remember the big picture
The increase in volatility has understandably renewed anxiety. For long-term investors, time is the greatest ally as historically bear markets do not last as long as bull markets. While past performance is no guarantee of future results, the below chart of the historical performance of the S&P 500 stock market index returns through bull and bear markets from 1926 through 2019 is a reminder to maintain perspective. The average bull market period lasted 6.6 years with an average cumulative total return of 339%, while the average bear market period lasted 1.3 years with an average cumulative loss of -38%.
 


 
When emotions and investing cross paths, it can lead to costly decisions in the long run. It's critical that investors look beyond volatility, focus on their financial goals and time horizons, and, most importantly, identify their appropriate tolerance for risk to remain invested.
 
Manage your well-being
In an Opinion piece from the Washington Post this week, Amanda Ripley wrote a list of remedies focused on well-being during this stressful time. Here are her suggestions:
Physical exercise reduces stress and boosts immune functioning. "Outdoor activities are good. Going for a walk, riding a bike, those are all great," says Caitlin M. Rivers, an epidemiologist at Johns Hopkins. You can even do this with a friend, assuming you both feel healthy and are not in high-risk groups (and assuming you stay six feet apart in places such as San Francisco, where public health officials have so ordered).
 
Second, "social closening". (Yes, that's a word, it turns out.) Relationships are as good for the immune system as exercise. In a meta-analysis of 148 studies that followed more than 300,000 people for an average of eight years, researchers found that positive social relationships gave people a 50 percent greater chance of surviving over time compared with people with weak social ties. This connectedness had a bigger impact on mortality than quitting smoking.
 
The third antidote is mindfulness. If you have resisted this trend so far, now may be the time to reconsider. Meditation reduces inflammation and enhances our immune functions, literally undoing the damage of self-isolation. There is evidence that prayer can have a similar effect.
 

Fourth, do something small for someone else. In surveys, people say volunteering gives them a sense of purpose and reduces anxiety. In Ireland, a woman named Helen O'Rahilly has helped organize nearly 6,000 volunteers to help elderly and immune-compromised people get groceries, almost entirely through Twitter. Check on your friends and neighbors.
We hope you find these ideas helpful as you move through the next few weeks and months in new ways. Please be in touch if you need to talk. Our "doors" are always open…and please be safe.
Best Regards,


Beth Jones, RLP®, AIF®, CeFT®
Certified Financial Transitionist®
Registered Life Planner
Financial Consultant
 
Third Eye Associates, Ltd. is a Registered Investment Adviser